pictures!!!
i know i owe you chee hooi.. :D
and you know you love me too
*mmhhmmm*
(Grins like a monster)
After a while, you guys should learn never to trust me to post up pics as soon as i take 'em.. i'll procrastinate uploading it until... my collection swells to over 50 pictures. haahha
Well i'm really bad with days, so.. in random order (all clubbing pictures and such are dated from July up to one month ago)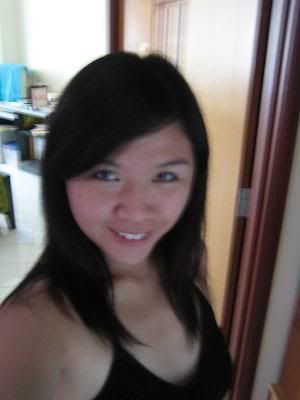 Boo! =D
Max.. taking me taking you. Starbucks times square, on a weekday (i took m.c.)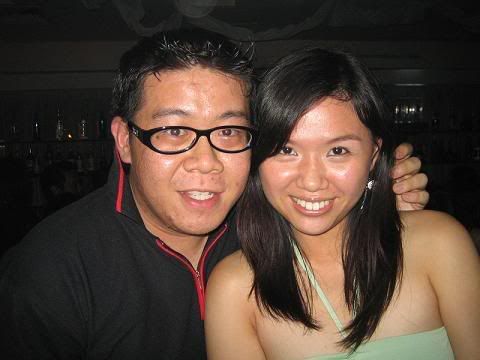 Moi with Bob at Passion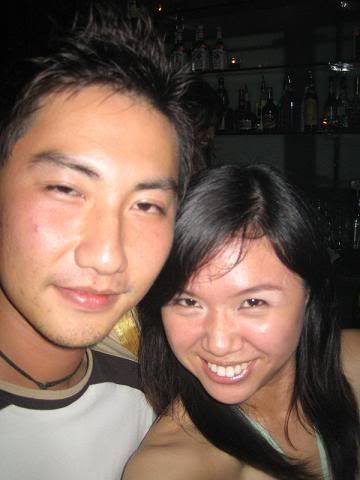 Max, Passion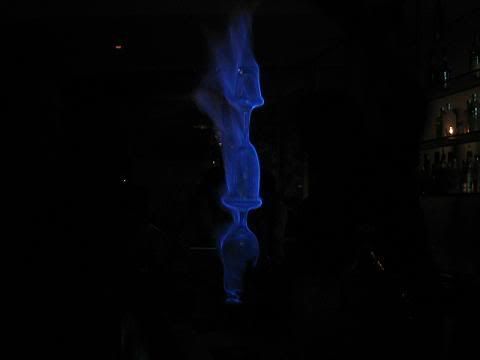 WaaaahhHhhhhhhh *jumps around like a fool*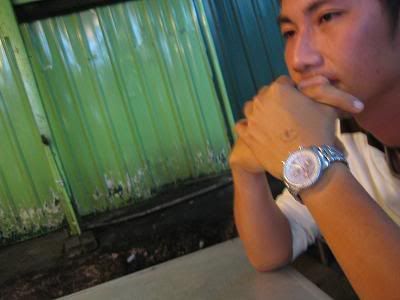 Apparently deep in contemplation *huffs* o.O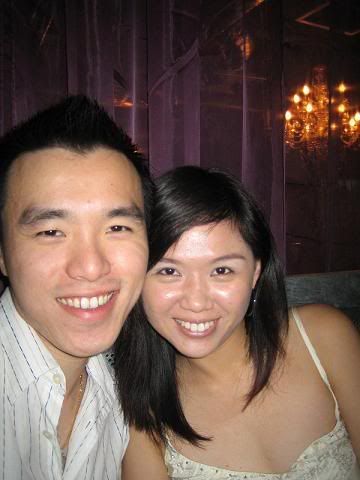 Kheong n i at Italiannies, before the reunion party at passion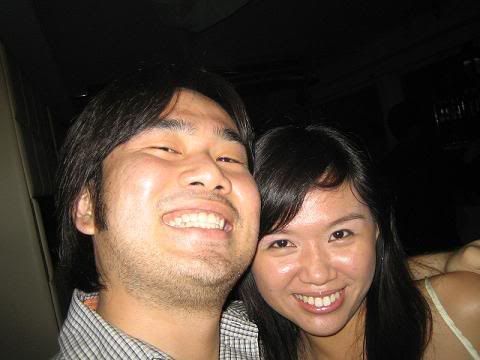 Mouse!! =)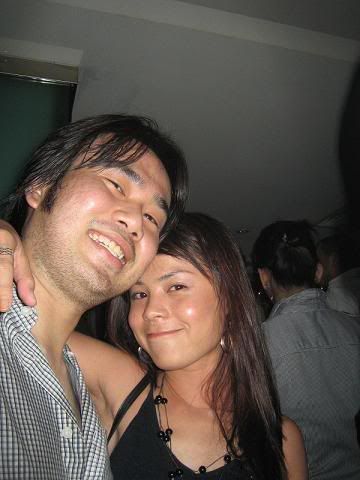 Mouse and rachel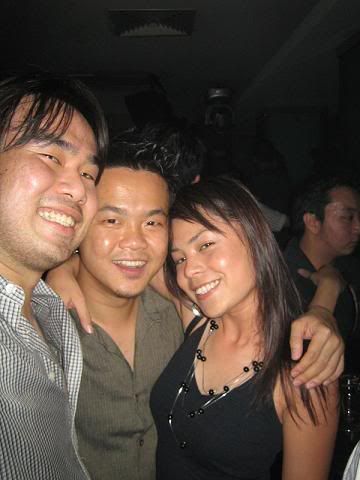 Mouse, dagu and rachel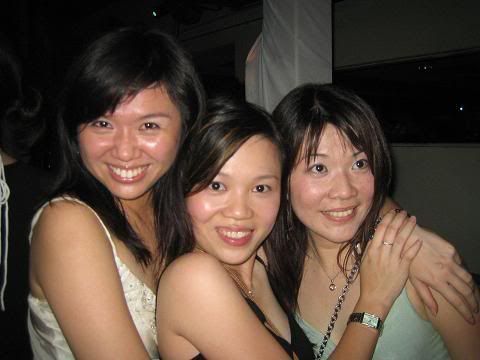 Deloitte chicks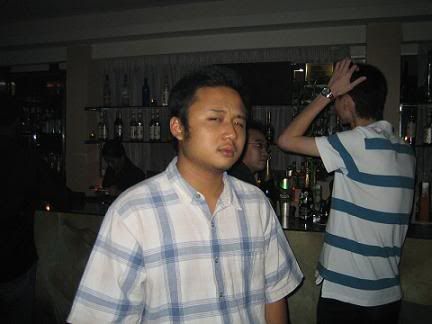 tongkia!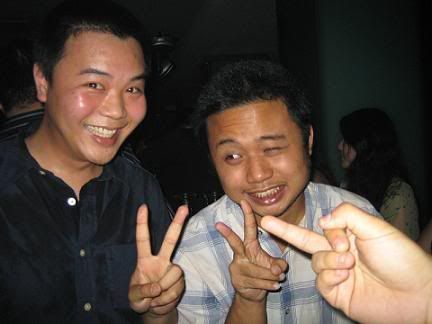 The laughing Buddha and tongkia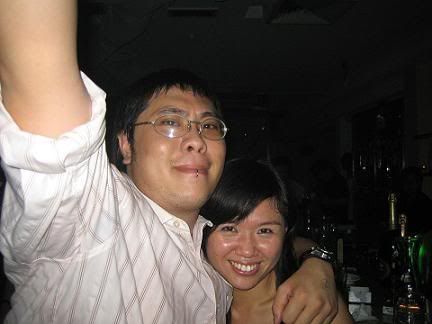 Babes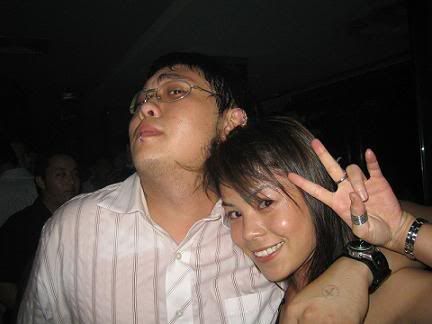 Babes and rachel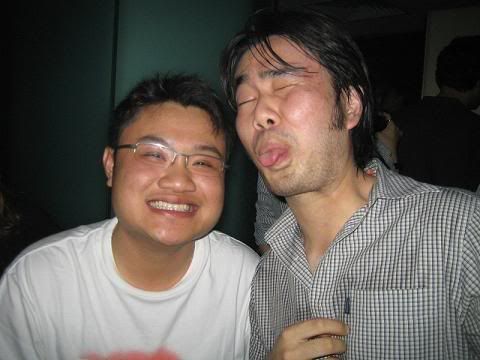 Roger and CheeHooi (a.k.a. Mouse, Hamster, any gerbil-like mammal.. cute mar!!)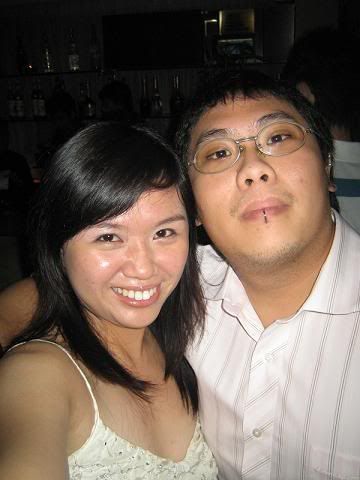 k i'm getting high already.. y so many pics wan? Shit. Padan Muka.
The Pointing Part 1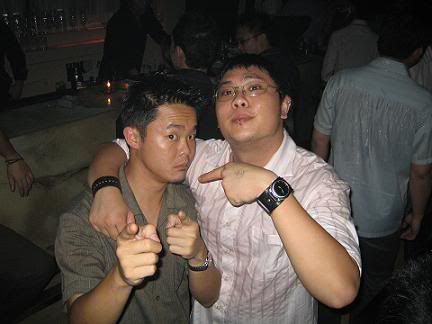 The Pointing Part 2
The many weird expressions of DJ Crew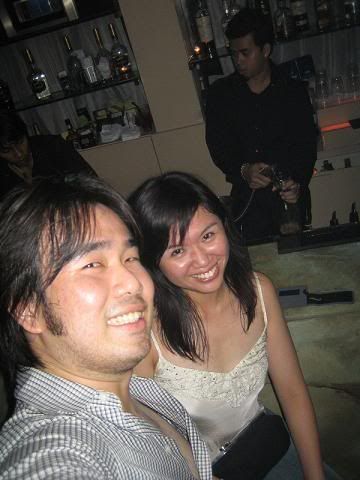 oklah, i'm officially too drunk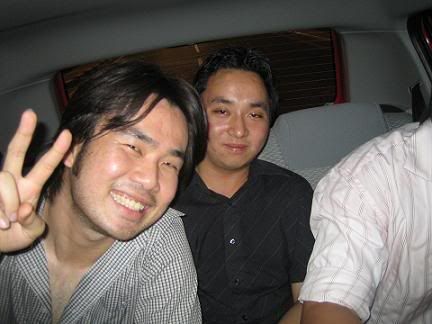 Say bye bye boys!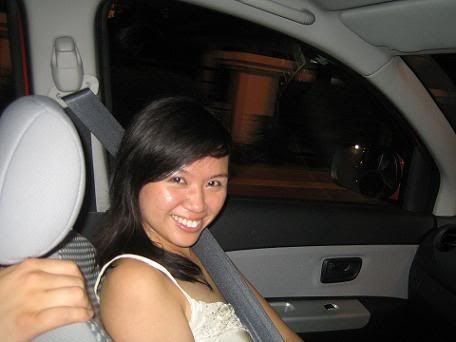 i say bye bye now!!
Oklah.... i was too drunk that night to know what really happened. Apparently there were stories of 'ehem' flirting with the deloitte girls, and humping one of them. hahaaha...
The week after the DJ reunion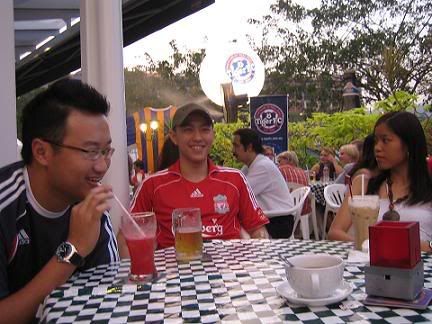 Dinner @ souled out.. here's drew carey, nixsu and candice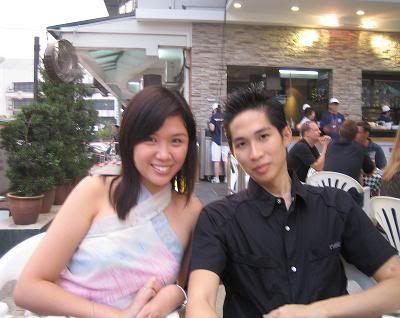 Lok lok! He's my personal trainer now.. i'm doing weight resistance training at the 'mo.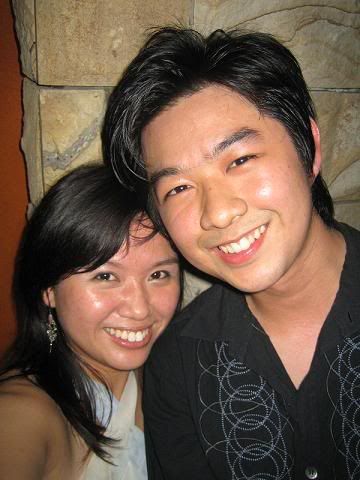 Edwin Choy! in poppy
Oklah.. here's the story.. went to poppy with edwin, bob (Both ex dj-ians) with matt, james (he grabbed my ass that night ok? he's a BAD ass grabber mind you) and mouse. I ended up getting drunk... and i remember ed saying he's getting sober! So i mixed him a SUPER ASS KAU whiskey coke, and i recall forcing him to finish it... he was taking SO DAMN LONG with it lor. so not funny. a girl can do better.... when hamster asked me to move my freaking ass.. "Raid luc! Raid!!!"... and here i was telling ed.. "You drink finish first then we go! Faster laaaaa by todayyy!"
And then i heard shouting. And saw ppl rushing out... i was like 'SHIT!' and Ed was still trying to finish his drink. And for the record, yes, he DID finish the drink before we ran out, and managed to sneak out and escape the raid.. lol
Merdeka Eve @ Curve!
And they say I AM the camwhore. *pphhbbt*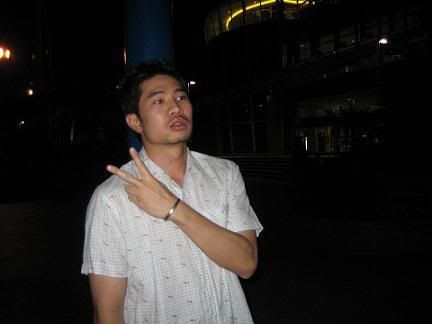 James. hAhaha. Nothing beats the "Initial D Look"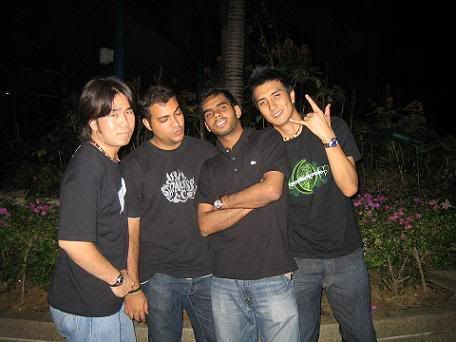 Boys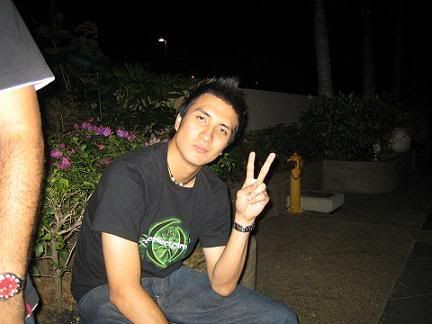 Andy (Anyone wants to buy this?) =D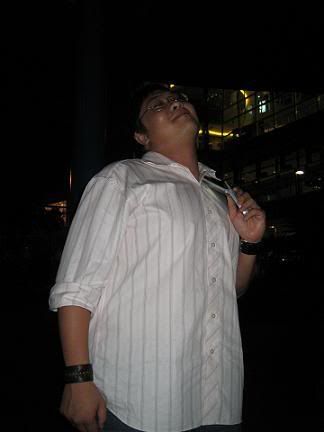 Babes posing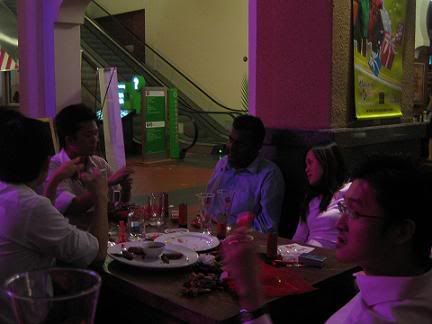 Deloitte peeps in SS (Which, surprisingly, closed down. I thought they were doing well. The lady owner still throws parties for her regulars at her place with free liquor till 7am wat. Hhmm. Owes Curve RM500k)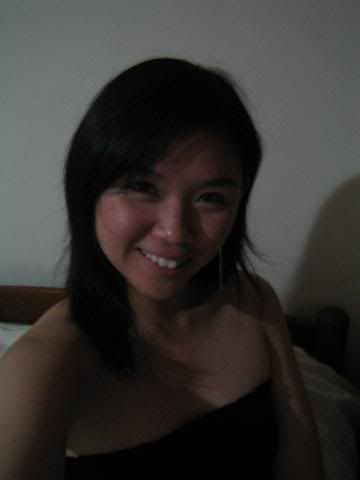 Before a nite out with Info crew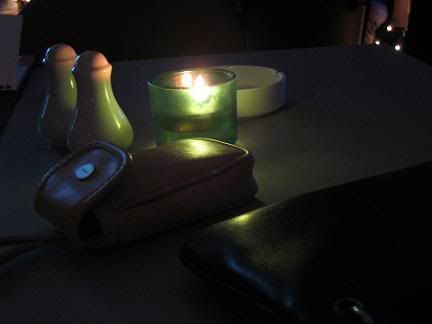 My life in candlelight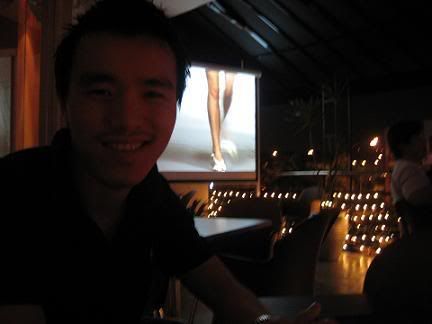 My other half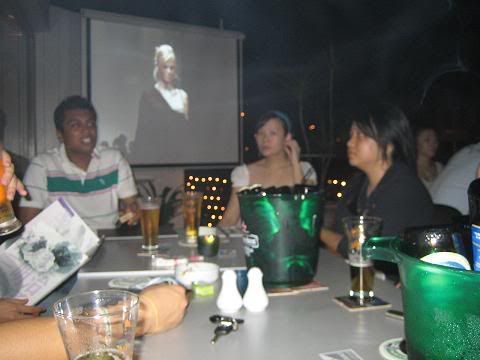 You can see sanjee, adeline and irms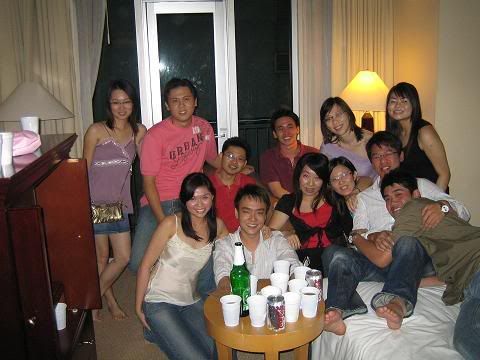 Uni mates reunion at Ascott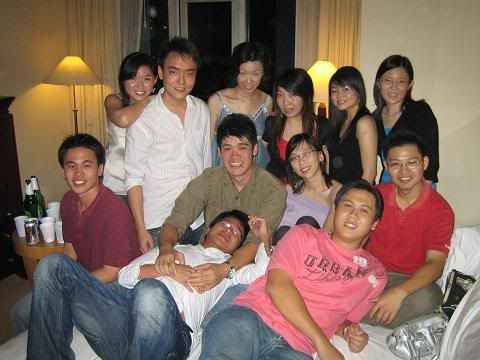 i was sober that night. hahaa.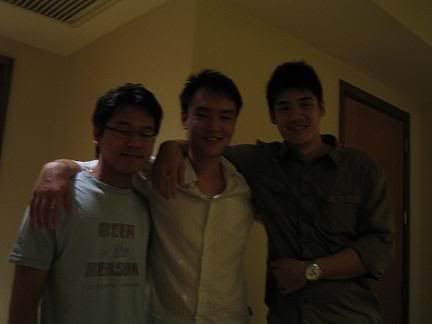 Boys.
Yawnz. i'm so sleepy. This is seriously hard work ok? Be grateful, CheeHooi!! =D